Total Building Restoration After Hurricane
Project Overview
Summary provided by video transcript.
This is Donna Reichl with RestoreMasters.
What would happen if the roof of your building was completely blown off and you had water coming down onto all your floors? That's exactly what happened to these three hotels here under Hurricane Laura. They're owned by one owner and he wanted us to come in and take care of all of them for him. So you can see in the background, we were able to get right over here and start the recovery process.
We brought in our dehumidifiers, our air movers, we completely removed all of the mattresses, got them out here. Got to trash them, they can't be used. We're ripping out any of the wet dry wall, completely getting all the moisture out of these structures. Then we're going to come back in and we've got the roof dried in too. We would have that done within 24 hours to make sure no more water got in. We've got all of our resources over here fixing this guy back up to pre-hurricane standards.
And so here you can see we've got all these generators going to keep the power on inside the building and to power up our dehumidifiers and our air movers. What we really want to do is get this place dried out and restore it as quickly as possible so that they can get back to the business and provide a place to stay for all the workers that are here to help clean up this storm. Come on, let's check out the inside.
Okay, so here we are on the first floor of the Tru hotel. And as you can see by peeking inside the rooms, most of the furniture and mattresses have stayed in place. Only a little bit of water and moisture got down here to the first floor, but we still have our fans and our dehumidifiers going in every room to just remove every bit of moisture. It is quite a different scenario up on the fourth floor though, let's go take a look.
Okay. So here we are up on the fourth floor of the Tru hotel. And as you can see by peeking in the rooms, it's quite a different story than the first floor. There's standing water on the tiles, water soaked all the way up through the drywall. It's a moisture mess up here.
Okay. So here you can see we brought in this crane. Hurricane Laura blew over the air conditioning units that were on top of the roof and they punctured holes in the roof. We needed to bring in this crane to remove those AC units and get started on the roof.
If you're ever in a disaster situation and you don't know who to call, call RestoreMasters, we'll take care of it all. And you keep it classy, Louisiana.
Call Now For Emergency Services
Building Restoration Services by RestoreMasters
Storm Damage Restoration
Disaster Cleanup
Roof Emergency Sealing
Shrink Wrap Roofing
Roof Tarping
Site Containment
Emergency Board-up
Debris Removal
Hail Damage Repair
Wind Damage Repair
Commercial Roofing
Residential Roofing
Water Damage Removal
Water Damage Restoration
Fire Damage Restoration
Mold Remediation
Restoration Construction
Windows & Doors
Siding/Stucco Repair
Flood Damage Repair
Interior Construction
Commercial Exterior
Insurance Claims
Insurance Restoration
Why RestoreMasters
We bring properties back to life. Here's why owners & managers choose RestoreMasters for roofing, restoration & construction services.
Superior Restoration Results
Top 100 Roofing Contractor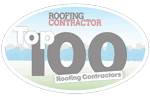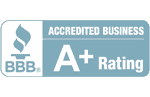 We have been honored to work with several great companies, serving as the preferred national roofing & restoration contractor for a number of multi-location property owners. As part of our Master Service Agreement, we offer real-time monitoring and annual inspections, along with with priority response to following storm damage, including wind, hail and catastrophic damage.