Interior & Exterior Restoration After Hurricane
Project Overview
Summary provided by video transcript.
Hey, this is Donna and Nikki here with RestoreMasters. And we're here on the site of the United Methodist Church here in Lake Charles, Louisiana. This structure has been here for a number of years and survived multiple hurricanes until cat four Hurricane Laura came along. She did some major damage. She ripped off portions of the roof, and portions of the facade just completely crumbled. But no fear, we've got our crews over here immediately. They're cleaning up the site. They removed the rubble from the street, got it into our dump trailers. We've got the tarps on to protect the structure from looters and moisture. We've got the roof tarped up, keep any more rain out. And let's go check out the site a little bit more. So we're here in one of the main rooms of the structure, and we're currently doing a match report, which is a 3D map, imaging map, and it shows the contents in detail of every room so that we can just give that straight to the adjuster and everything will be documented ahead of time.
As you can see, the entire roof and structure has been completely blown off by the hurricane. What we need to do is come in here and temporarily brace it up and get tarps covering it so we can get it all dried in. Then we're going to get our dehumidifiers and our desiccants in here to completely remove all the moisture, get everything dried in, and then we'll begin the rest of the restoration. So here we are in this youth group playroom. And as you can see, there is insulation all over place. We've got roof tiles falling down. And since this is a pre-1978 structure, we've got to get our environmental testing crew in here to check for asbestos and lead and just make sure that this is not a toxic environment. So here we are in the main room of this gorgeous sanctuary. And one of the amazing things is is that all of these stained glass windows were completely untouched by Laura's 150 mile an hour hurricane winds, but did sustain a ton of damage still.
You can see that the ceiling has a lot of moisture that got in from where pieces of the roof are blown off. We're going to have to have our engineers come in and determine how much of that is going to need to be replaced. Then we're going to bring in our scaffolding and our booms to be able to get up there to those high places and replace the pieces that need to be replaced. Also, we used our FLIR imaging to determine that a lot of the area behind this organ and in the back of the sanctuary does have moisture in it. So we're going to need to disassemble a lot of that and restore it back to pre-hurricane conditions.
So now, we've just finished our tour of this church, where we're working and we'll soon be completing the restoration. Once we're completely done, we're going to have a third party environmentalist come in and test all the walls and the air quality for mold to make sure that it's completely safe and sanitary for the congregation to begin to worship here again. They're going to issue a clearance certificate, which will completely remove all liability from any lawsuits that might occur, which is a big deal in a hurricane situation. There's a lot of people out there looking to cash in on lawsuits. So it's just very important that you get that clearance certificate so that the owners and the members of this congregation are completely removed from all liability. So if you're in a hurricane or a disaster situation and you don't know who to call, call RestoreMasters and we'll take care of it all. Check us out on the web, restoremastersllc.com. Thanks for watching.
Call Now For Emergency Services
Building Restoration Services by RestoreMasters
Storm Damage Restoration
Disaster Cleanup
Roof Emergency Sealing
Shrink Wrap Roofing
Roof Tarping
Site Containment
Emergency Board-up
Debris Removal
Hail Damage Repair
Wind Damage Repair
Commercial Roofing
Residential Roofing
Water Damage Removal
Water Damage Restoration
Fire Damage Restoration
Mold Remediation
Restoration Construction
Windows & Doors
Siding/Stucco Repair
Flood Damage Repair
Interior Construction
Commercial Exterior
Insurance Claims
Insurance Restoration
Why RestoreMasters
We bring properties back to life. Here's why owners & managers choose RestoreMasters for roofing, restoration & construction services.
Superior Restoration Results
Top 100 Roofing Contractor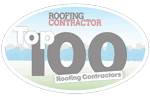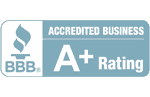 We have been honored to work with several great companies, serving as the preferred national roofing & restoration contractor for a number of multi-location property owners. As part of our Master Service Agreement, we offer real-time monitoring and annual inspections, along with with priority response to following storm damage, including wind, hail and catastrophic damage.