Shingle Roof Replacement for Hail Damage
Project Overview
Summary provided by video transcript.
Thank you for joining us on this beautiful day in Hudson, Wisconsin. My name is Jeff McIntyre. I'm with RestoreMasters. Today we're at US Bank, where we've had to replace these shingles due to hail damage. So if you'd like to, we'll take a look at them.
As you can see, we've redone this roof with a brand new architectural shingle, turned out beautifully. One of the things you want to look at when you're inspecting a roof are the lines of the shingles. On a good install, all the lines will be straight, everything will be spaced correctly and it'll look as beautiful as this one does.
Also, on this roof, we installed metal valley pans. What those are is in the valleys, when they're metal, the water goes into the metal and flows off the roof quickly, and you're less likely to have any leaks in the future.
One thing I wanted to show you is this hip and ridge vent. This is utilized on the roof's ventilation. It's critical because your warranty depends on this having ventilation. The shingle lasts a lot longer with the ventilation. And how we install it is we cut two inches of the plywood on both sides up underneath this. That allows the hot air to escape from the attic and come out through the sides. We'll put this over there. We'll use a longer nail. We'll nail it in, and we'll use this hip and ridge shingle to go on top of it so that it finishes out very nice as you can see. But if you don't have any ventilation on your roof, you don't have a warranty and your roof probably lasts half as long as it normally would.
All right, guys. This is worth taking a minute to go over. This is valley metal, is what we call it, and it takes place of running these shingles over each other to dry in the valley. This is a much better way to do your valleys. You're not going to have nearly as much water that can collect in these areas. What's going to happen, as water heats the metal, it goes down very quickly. You don't have any issues. The metal also comes so far back up, it can't go back in here. Plus, once these heat up, they're going to seal directly to that metal. So this truly is the best way I feel to do valleys.
This is one of the things I'm really adamant about are the pipe boots. If these are not installed correctly, you're going to get most of your leaks from these areas. Matter of fact, service calls, probably 40% of them, 50% of them come from this area. What happens is this gets deteriorated over time and gets opened up, especially when it's not installed correctly, they don't put a sealant on it, it will shrink and you'll end up having problems. They come out with much better boots nowadays, so as long as you're using the latest boots, you're going to be in a lot better shape. We also caulk inside on the pipe and outside on the pipe to help prevent from any leaks in the future, as well as we paint everything, and that is definitely a plus, when talking about the caulking. It helps the UVs and so forth. It makes it last a lot longer.
What we have here is step flashing, I wanted to show you that. It's important that you install this to keep It from leaking. Different companies do them different ways. This is the manufacturer's recommendation that you do your step flashing. Each one of these is a separate piece of metal shaped like a L. As you install your shingles up, you'll put this under the shingle and under the fascia so that when water hits here, there's no way that it can get a leak. But if you don't see step flashing, sometimes they'll put a straight flashing, which I don't feel is nearly as good as the step flashing. If you can do the step flashing, you should always do the step flashing.
One thing I want to show you real quick, and I'm extremely proud of, is the install of this architectural roof, how you can tell that it's a good install. If you look at these horizontal lines of all these shingles, they're straight and even. If you get a roof and the shingles are back and forth, the lines are crooked, that's not a good roof, that's not a good install. But you can clearly see this is a great install.
Thank you for joining us. My name is Jeff McIntyre. I'm with RestoreMasters. We Roof America.
Call Now For Emergency Services
Building Restoration Services by RestoreMasters
Storm Damage Restoration
Disaster Cleanup
Roof Emergency Sealing
Shrink Wrap Roofing
Roof Tarping
Site Containment
Emergency Board-up
Debris Removal
Hail Damage Repair
Wind Damage Repair
Commercial Roofing
Residential Roofing
Water Damage Removal
Water Damage Restoration
Fire Damage Restoration
Mold Remediation
Restoration Construction
Windows & Doors
Siding/Stucco Repair
Flood Damage Repair
Interior Construction
Commercial Exterior
Insurance Claims
Insurance Restoration
Why RestoreMasters
We bring properties back to life. Here's why owners & managers choose RestoreMasters for roofing, restoration & construction services.
Superior Restoration Results
Top 100 Roofing Contractor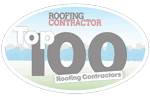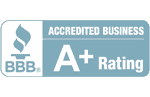 We have been honored to work with several great companies, serving as the preferred national roofing & restoration contractor for a number of multi-location property owners. As part of our Master Service Agreement, we offer real-time monitoring and annual inspections, along with with priority response to following storm damage, including wind, hail and catastrophic damage.