Multi-layer Flat Roof Replacement
Project Overview
Summary provided by video transcript.
Hey, welcome to RestoreMasters. We appreciate that you're taking the time to investigate what it is that you may be facing. In any storm, every situation and circumstance is different. Every project is different.
This one was a multi-layer roof system. In this scenario, maybe like yours, the storm demolished a very large commercial area. We're working on a project just across the street that's even larger than this one. This client called us on-site because of our ability to respond directly after the storm. Let me try and show you something without stepping over our safety line. We have two different spots that were directly impacted to this roofing system. On this roof, we have thousands and thousands of holes, much like this. The insurance didn't want to pay to have it shrink wrapped and do the correct temporary fix. In a lot of situations, you're going to deal with the insurance company for upwards of the six months. In this instance, we were 11 months dealing with the insurance company, which is not uncommon, especially with large commercial projects. You can expect, in some instances, to deal with them for over a year. They have their processes.
But we had to come back because their way didn't work. We had to do a shrink wrap. We had to use a heavier mill because of the expected time that we were going to be dealing with these guys. In this instance, they wanted this to be a permanent fix for the roof system that is well beyond them. Let's take a look at something else over here.
As I mentioned before, this is a multi-layer roof system. Upon first glance, the insurance company only wanted to pay for one layer of bitumen. This is, in fact, a two-layer bitumen roof, so it goes from a 10 year roof to a 20 year roof. And if it was the only recognized as a 10-year roof, that's all you would get. Fortunately, we were able to convince company that this, in fact, a 20 year roof. We upgraded this customer to a 30 year roof, but we'll talk about that in a minute. Below the two layers of bitumen, we have a gravel ballast, recovery board, right over here, the insulation, all of which goes atop, a heavy-gauge metal decking, which we've already started replacing a few pieces. You can see from the background over here.
As I mentioned before, we're upgrading this client's roofing system from a 20 year system to a 30 year system. And I'll describe how, and why, and what sets us apart in doing that or in that application. But first, let me just mention that we were able to get the insurance company to recognize code upgrade with this roof. In fact, bringing it up to a four inch ISO board in this installation so that it meets current code and standards.
Let me show you what I'm talking about. So with most contractors or companies, they'll put a four inch ISO board. You got seems, just like previous system. And, in this case, you can see how we staggered the seem. And that's all well and good. What we'd like to do is do two, 2 inch boards. And I'm just showing you here what we've already done below. We stagger the seams completely so that it increases the R-value of that roofing system.
Like with many products and manufacturers, we're the certified installers for Versico. So, as we were talking before, about going from a 20 year roof, normally, this system would be a 20 year installation, but with us, because we're certified manufacturer installers, we can bring that to a 30 year installation for parts and materials. So on top of that ISO board, that we were showing you before, with that dual layer, we've got four inches of overlap. We're increasing the R-value. Then, we've got this nice thick mil TPO just going to be rolled over, probed, and completely seemed, so this whole roof is going to be completely continuous. We're not going to have the same potential for damage moving forward. Not only are we going to get a better of R-value, we're going to decrease utility costs. We're also going to be less susceptible for future damages.
Thanks for tuning in. I hope that was informative for you, and we look forward to helping you on your project in the very near future. Check out our other instructional videos on our website at restoremastersllc.com. We'll see you next time.
Services Provided
Call Now For Emergency Services
Building Restoration Services by RestoreMasters
Storm Damage Restoration
Disaster Cleanup
Roof Emergency Sealing
Shrink Wrap Roofing
Roof Tarping
Site Containment
Emergency Board-up
Debris Removal
Hail Damage Repair
Wind Damage Repair
Commercial Roofing
Residential Roofing
Water Damage Removal
Water Damage Restoration
Fire Damage Restoration
Mold Remediation
Restoration Construction
Windows & Doors
Siding/Stucco Repair
Flood Damage Repair
Interior Construction
Commercial Exterior
Insurance Claims
Insurance Restoration
Why RestoreMasters
We bring properties back to life. Here's why owners & managers choose RestoreMasters for roofing, restoration & construction services.
Superior Restoration Results
Top 100 Roofing Contractor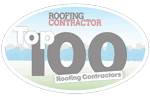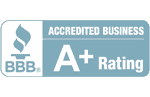 We have been honored to work with several great companies, serving as the preferred national roofing & restoration contractor for a number of multi-location property owners. As part of our Master Service Agreement, we offer real-time monitoring and annual inspections, along with with priority response to following storm damage, including wind, hail and catastrophic damage.