Water Damage Restoration
The Complete Guide
If you have suffered interior water damage due to a roof leak, pipe leak or some other water source, you landed in the right place.
This guide is for you.
In this water damage restoration guide ››
You're going to learn everything you need to know about:
Water damage restoration vs. removal
What to do right after water damage
How to select a water damage restoration contractor
And lots more
Let's take a closer look at water damage restoration and how RestoreMasters can help you.
Call Now For Emergency Services
1
WATER DAMAGE RESTORATION
INTRO
2
WATER DAMAGE RESTORATION
FAQ
3
WATER DAMAGE RESTORATION
PROJECTS
4
WATER DAMAGE RESTORATION
RESOURCES
What should I do if my home or business floods?
Contact your insurance company to report your flood loss. When reporting a claim, ask about advance payment to help start the recovery. Then contact RestoreMasters to schedule a quick response inspection of your property. Visit the FEMA.gov flood insurance page for more information on what to do after a flood.
How does water damage occur in a property?
While water damage is commonly associated with a lower level or basement flood as a result of a hurricane, tornado, heavy rain or other extreme weather situation, it's hardly the only reason why it may occur. For instance, water damage may occur from a busted pipe in a basement or crawlspace. A water-using appliance such as a washing machine, freezer, hot water tank or refrigerator may malfunction. A pipe may leak inside of a wall cavity. A roof might become damaged in a storm, thereby allowing rain water into the attic or upper level of a home. Or a fire may break out in a property and lead to water damage in addition to fire and/or smoke damage. Water damage can happen in a variety of ways. 
How dangerous is flood water?
It certainly can be, especially if it mixes with sewage and other contaminants. It's another reason why you should always leave removal to the professionals. As we noted earlier in this piece, the IICRC defines flood water in three categories: 1, 2 and 3. Category 1 water is clean water, as if it was right out of a faucet. Category 2 water is mostly clean, but likely contains some contaminants. And Category 3 water is highly contaminated water, often containing raw sewage. If you don't have the necessary PPE to handle hazardous water, you risk becoming very ill. The professionals know how to properly assess water conditions and proceed accordingly. The contaminant level of the water will also likely influence restoration efforts.
What other hazards should be considered with water damage restoration?
Sside from any standing water which may be contaminated and dangerous, other hazards that you have to be aware of include asbestos, especially if the property is older. For properties that were built in or before the 70s, there's a greater likelihood that there's asbestos-containing building materials somewhere. In older homes or buildings, certain flooring and even ceiling tiles contain asbestos. It's worth noting that studies show asbestos to be perfectly fine and safe if it's left alone. It's only when it becomes disturbed and the fibers have the potential to be released into the atmosphere does it become dangerous. In a flood situation, there's a greater chance that any asbestos-containing materials become disturbed. If this occurs, asbestos will need to be properly removed or else occupants risk long-term health issues. Lead abatement is another issue that may become problematic in a water damage situation. 
Can you help restore my belongings with contents restoration?
Yes. We can help with things like rugs, furniture, electronics, machinery, etc. If it has just endured smoke or water damage, then there's a chance that it can be restored to pre-loss condition. This is largely thanks to the advances in contents cleaning technologies today, as ultrasonic equipment, specialty dry cleaning, hand cleaning and electronics cleaning tools offer great potential to restore hard and soft goods alike. However, if an item has been engulfed in flames, then it will almost always need to be discarded during the contents packout.
Do professionals follow any industry standards?
Yes, it's suggested that companies follow the IICRC S500 Standard for Professional Water Damage Restoration, which also covers identifying the category of water and proper restoration practices. These standards are also approved by the American National Standards Institute (ANSI).
Where can I find information on Disaster Assistance?
How to Select a Water Damage Restoration Contractor
Selecting a water water damage restoration company to clean up and restore your property after a disaster is a big decision. These projects are complex and require knowledge of multiple aspects of construction, including: water removal, electrical, plumbing, roofing, remodeling, ground-up construction, insurance assistance, and complex project management.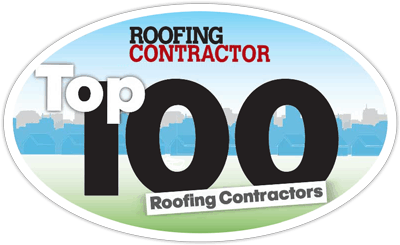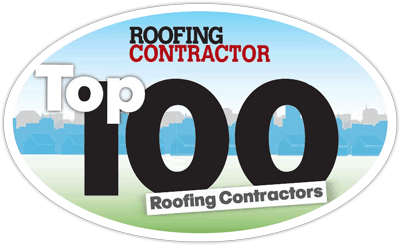 Look for a restoration contractor with the following qualifications:
Is licensed, bonded, and insured
Experience working with complex projects that require coordination with multiple different parties
Experience managing staged restoration projects that may require parallel demolition and installation
Experience working with water, fire, mold damage repairs and restoration
Experience working with insurance companies on damage claims
An experienced water damage restoration contractor can help you restore your property as if the damage had never happened.
RestoreMasters is one of the nation's top full-service restoration contractors. RestoreMasters has been honored with multiple years on the Inc. 5000 List of America's Fastest Growing Companies and consistently ranks among the Top 100 Roofing Contractors in the nation.
In addition to water damage restoration, RestoreMasters offers: all types of roofing, roof tarping, loose lay membrane roofing, emergency roofing & repair, water removal, mold remediation, catastrophic damage inspections, property damage documentation, testing & damage reports, fencing & perimeter security, disaster recovery services, permanent roof replacement, interior restoration services. and general contractor services.
St. Thomas Villas - Water Removal, Total Restoration
Industrial Warehouse - Disaster Fire Restoration
Hillman Square Center - Water Damage Restoration
Apartments - Water Removal, Fire Restoration
Sunnyside Business Park - TPO Roof Replacement
Palmetto Plantations - Mexico Beach, FL
Condos Restoration – Panama City Beach, FL
Ramsgate Harbour Condos - Total Restoration
Hurricane Destruction - Water Removal 
Hurricane Repair - Salphur, LA
Hurricane Restoration - Pensacola, FL
Historical Tile Roof Repair - Buffalo, NY
Hurricane Destruction - Water Removal 
View other resources related to water damage restoration. If you have any specific questions, please don't hesitate to reach out to our team.
We hope you enjoyed this water damage restoration guide!
If the answer is YES ›› do us a favor and share this guide with your friends and colleagues on social media. Thank you! 🙂
If you have a website ›› feel free to share snippets of the article. We just ask that you provide a link back to this post as a thank you.
We appreciate you!
Do you need restoration help?
If your property has recently suffered a devastating loss, or if you have old damage the needs repair...
Contact us for a complimentary property damage assessment ›
RestoreMasters is an experienced full-service restoration contractor - offering turnkey solutions including roofing, siding, windows & doors, interior restoration, exterior repairs & more. With offices nationwide, we are here to serve you!
CALL ››››› (800) 400-ROOF