RestoreMasters Offers Expert Roof Repair for Hail Damage in Davenport, IA After Severe Storm on April 4, 2023
Commercial Roofing & Restoration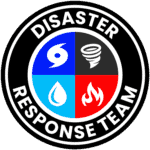 The recent hail storm that hit Davenport, IA and nearby suburbs on April 2, 2023, caused severe damage to both residential and commercial properties. From foxweather.com,  hailstones from golf ball to softball size pelted Iowa and Illinois during a powerful thunderstorm that rolled through the area. 
As we saw the destruction caused by the hail storm, we knew that our community would need our help. We understand that a damaged roof can cause a lot of stress and headaches, but with our expertise and experience, we can help you navigate the insurance process and ensure that your roof is repaired correctly.
At RestoreMasters, we offer roof repair for hail damage, wind damage, and any other type of damage your roof may have sustained during the storm. Our team of highly skilled and experienced professionals can quickly assess the extent of the damage and provide a comprehensive solution tailored to your specific needs.
We also offer commercial roof inspection services to ensure that your business is safe and secure for your employees and customers. Our experts have years of experience in inspecting commercial roofs and can identify any issues that may have been caused by the storm.
At RestoreMasters, we understand the importance of insurance related projects. That is why we work closely with insurance companies to ensure that your claim is processed quickly and accurately. We have a deep understanding of the insurance claims process, and our experts can help you navigate it with ease.
We offer free roof inspection services to all our clients. Our team will assess the damage to your roof and provide you with a detailed report outlining the extent of the damage and the repairs required. This will help you make an informed decision about your roofing needs.
Our services are not limited to Davenport, IA. We serve nearby suburbs, including Bettendorf, Eldridge, Blue Grass, and Moline. We are available all through this storm ravaged area due to the many storms that have hit over the past week, such as the one that hit Bainbridge, GA yesterday.
At RestoreMasters, we take pride in our work, and we strive to provide exceptional service to our clients. Our team of experts is dedicated to providing the highest level of professionalism and quality workmanship. We understand the importance of timely repairs and work efficiently to ensure that your property is back to its original state as soon as possible.
In conclusion, if you are looking for roof repair from Davenport, IA, or any of the nearby suburbs, RestoreMasters is the roofing company for you. We offer a range of services, including roof repair for hail damage, wind damage, commercial roof inspection, and roof insurance claims. Our team of experts is dedicated to providing exceptional service to our clients, and we are committed to helping our community recover from the recent hail storm. Contact us today for a free roof inspection, and let us help you restore your property to its former glory.
This is one of the pieces of hail from Davenport, Iowa this morning. It was pouring this size hail & did a ton of damage, but no severe storm. 5 miles away in Illinois they got a tornado. This weather is unreal! Ready for round 2 🫣 pic.twitter.com/RsLTht5Ugh

— Gigi (@GiGiGoBlue) April 4, 2023
Tornadoes, hail, and even strong winds can cause severe wind damage to roofing systems. Some older roofs can be damaged by winds as low as 50 miles per hour. The severity of roof damage depends on several factors including: type and age of roofing materials, presence of flying debris, roof shape and angle, building height and proximity to adjacent structures and the quality of original roof installation.
Getting a roof inspection
& property damage assessment after severe weather like this is important for determining whether you need to address roof damage from hail or high winds. If roof leaks are a problem, they need to be addressed immediately.
Experienced roofing contractors can either cover the affected area (or the entire roof)
with a tarp or with
a durable shrink wrap plastic membrane
until long-term repairs can be made. Preventing water intrusion will
help stop mold from growing
.
We serve the following types of property owners with
hail or wind damage to tile roofing
: hospitals and clinics, schools, universities, institutions,
churches
, condos, hotels, resorts, retail properties, warehouses, mult-family, historical properties, industrial properties and residential properties.
Give us a call today, if the building on your property recently was damaged from wind, fallen trees, hail, collapsed roof or
any other storm-related damage
.
We are a disaster restoration contractor
providing
damage restoration from hail
, tornadoes, fire and flood. RestoreMasters responds to
disaster emergencies by repairing roofing systems
of commercial and residential buildings, starting with temporary solutions using tarp or shrink wrap to prevent leaks, until more permanent solutions are decided upon. We also assist with debris cleanup,
water removal
,
burst pipe damage repair
, water damage building restoration,
tornado damage roofing & restoration
,
hurricane damage roofing & restoration
,
mold remediation
, interior restoration and reconstruction, and many other services to rebuild your damaged property. We also provide
fire & smoke damage restoration
.
If you need help recovering from storm damage, contact RestoreMasters.
Our team of large loss insurance claim experts
works directly with your insurance company
to get your facility back to pre-storm condition. We are a turnkey restoration contractor providing help with all phases of restoration from emergency cleanup services to complete build back of your property.
RestoreMasters provides a large team of professionals working on your behalf, including: insurance claims experts, large loss attorneys, public adjusters, roofing and building engineers, interior construction experts, and other professionals with a specialty in storm and disaster damage insurance restoration.
We do repair, replacement and restoration services on the following roofing systems:
TPO roofing
,
metal roofing
,
tile roofing for hail damage
,
slate roofing
,
asphalt shingle roofing from hurricane damage
,
EPDM roofing
, roof coatings, torch down roofing, BUR roofing, SBS-modified roofing repair, PVC roofing.
Disaster Response Services
Disaster Cleanup
Roof Emergency Sealing
Shrink Wrap Roofing
Roof Tarp Solutions
Site Containment
Emergency Board-up
Debris Removal
Hail Damage Repair
Wind Damage Repair
Commercial Roofing
Residential Roofing
Water Damage Removal
Fire Damage Restoration
Mold Remediation
Restoration Construction
Windows & Doors
Siding Repair
Flood Damage Repair
Interior Construction
Commercial Exterior
Insurance Claims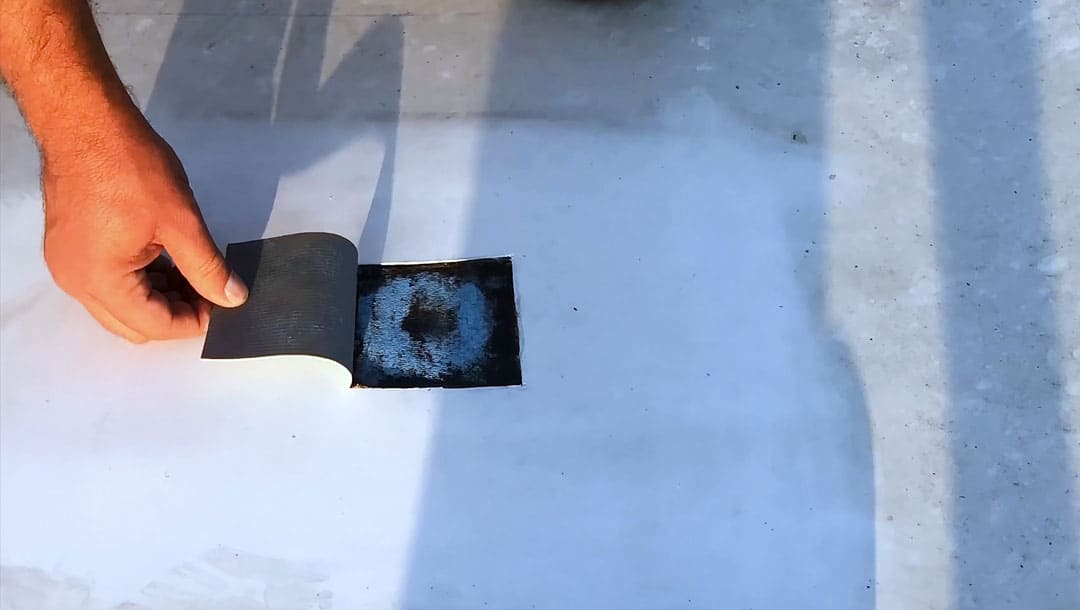 We provide turnkey solutions for complex restoration projects.
Learn More About RestoreMasters
Certified & Accredited Restoration Specialists
RestoreMasters is licensed, bonded and insured for your protection. We also maintain industry leading certifications and memberships to offer our clients superior services.
$10 Million General Liability Insurance
Bonding Capacity up to $50 Million
OSHA Safety Trained
Top 100 Roofing Contractor
Inc 5000 Company
Certified General Contractor
Better Business Bureau A+ Rating
Compliance Depot Certified Vendor

EPA Lead Safe Certified Contractor
Owens Corning Preferred Contractor

GAF Certified Weather Stopper Roofing Contractor
CertainTeed Master Shingle Applicator
Union Corrugating Commercial Contractor of the Year
Berridge Certified Installer
Verisco Authorized Flat Roof Installer
Verea Preferred Platinum Elite Installer
Ironstone Master Artisan
Conklin Preferred Contractor