Roofing Contractor On The Scene After 2″ Hail Pummels Orlando-Central Florida Area, March 16, 2022
Commercial Roofing & Restoration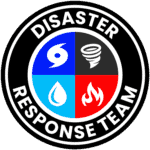 Intense hail pelted areas of Central Florida on Wednesday, March 16th, leaving a wake of property damage. RestoreMasters has been working diligently with commercial building owners to repair impacted roofs before water penetration exacerbates the damage. The experienced professionals at RestoreMasters recognize that water penetration following a hailstorm of this magnitude leads to weakened structural supports and hazardous mold growth in attics and behind walls.
The hardest-hit community members were located in Seminole County where Lake Mary property owners sustained roof damage from hail the size of eggs. Seminole County businesses in Sanford and Longwood also suffered losses in the early evening.
In Volusia County, New Smyrna Beach took the brunt of the storm as golf ball-sized hail pelted Dune Circle and slightly smaller ping pong ball-sized ice stones swept across the community and parts of Edgewater during the afternoon. Satellite Beach, in Brevard County, also saw quarter-sized hail quickly pound neighborhoods.
The hail storm map indicates a concentration of large hail, up to 2" (orange), focused from Wekiwa Springs trailing northeast across Lake Mary to south Sanford neighborhoods near Orlando Sanford International Airport. Spot hailstones also moved out to the Atlantic after dropping hardened ice from north of Oak Hill directly into New Smyrna Beach.
The region's largest hail incident occurred only two years ago when an intense winter weather event bombarded Seminole County with 3-inch hailstones. The area has reportedly sustained nine severe hailstorms within a 10-mile radius in the last three years.
National Weather Service indicated the Central Florida hailstorm reports were tied to a total of 37 severe weather incidents that struck parts of Alabama, Georgia, Florida, and South Carolina. Communities that incurred property damage include the following.
Lake Mary – Weather reports indicate hail as large as 2 inches hitting portions of the community.
Heathrow – The area was struck by 1- to 1.25-inch ice pellets.
Alaqua Lakes – The fast-moving hail shower dropped ice upwards of 1 inch in some neighborhoods.
Osteen – Homes located to the northeast of Osteen experienced sudden impacts of hail.
Glenco – Residents in eastern areas near New Smyrna Beach sustained heavy hail falls.
Bethune Beach – The hailstorm traveled across portions of Bethune Beach, dusting the area with hailstones averaging 1 inch in diameter.
Wekiwa Springs – This area experienced some of the largest hailstones during the mid-March weather event.
The height of the hail season in Florida runs from March to July with the most frequent storms occurring during May. However, a large storm impacted Port St. Lucie in January. The state's largest-ever hailstones were estimated at 4.5 inches, and residents remain at risk of accompanying high winds tearing off sections of roofs. Property owners who were affected by the March 16th storm are urged to have their roofs promptly inspected. Even seemingly small cracks can lead to risky water penetration. Water ranks among the greatest dangers to Florida homes. Early inspections typically improve a property owner's opportunity to file a successful insurance claim.
RestoreMasters is an industry-leading hail damage roofing and restoration contractor. Our trained professionals provide services that include commercial and industrial roofing, emergency roof repair, tarping and shrink wrap roofing, water damage restoration, debris cleanup, disaster response, interior restoration, and construction services to rebuild your property.
High winds and strong wind gusts can accompany hail, which can result in many varieties of roof damage. And strong winds can rip open some roofing systems and cause severe roof wind damage. Some older roofs can be damaged by winds as low as 50 miles per hour. The severity of roof damage depends on several factors including: type and age of roofing materials, presence of flying debris, roof shape and angle, building height and proximity to adjacent structures and the quality of original roof installation.
Following severe weather like this, it's important to get a thorough roof inspection & property damage assessment to determine whether or not you have roof damage from hail or wind. If roof leaks do occur, an experienced disaster roofing contractor can stop leaks with tarping or shrink wrapping, where affected areas (or the entire roof) is covered with a durable shrink wrapped plastic membrane till permanent repairs can take place.
Even if you don't think your roof was damaged, you will want to get your roof inspected if your property falls anywhere within the hail damage map. Some storm damage problems do not produce symptoms right away. And insurance company deadlines could hinder your ability to file a claim later.
Emergency response crews are available to assist commercial property owners with roof damage, siding and window damage and turnkey restoration services.
Our clients include: schools, hospitals, hotels, churches, resorts, retail, warehouse, industrial and other commercial properties as well as residential properties with hail or wind damage to tile roofing systems.
If your building recently sustained damage due to wind, hail, falling trees, collapsed roof or other storm-related issues, give us a call today.
RestoreMasters is a hail damage roofing and restoration contractor and provides storm damage restoration services including: commercial and industrial roofing, emergency roof repair, tarping & shrink wrap roofing, water damage restoration, debris cleanup, disaster response, interior restoration and construction services to rebuild your property.
If you need help, contact RestoreMasters.
As large loss claims experts, our team works directly with your insurance company to get your facility back on its feet. A turnkey restoration contractor, we can help you with all phases of restoration from emergency response services to total build back.
Our team of professionals includes: insurance claims experts, public adjusters, building engineers, roofing engineers, interior construction experts, large loss attorneys and other professionals specialized in storm damage insurance restoration projects.
Disaster Response Services
Disaster Cleanup Roof Emergency Sealing Shrink Wrap Roofing Roof Tarp Solutions Site Containment Emergency Board-up Debris Removal
Hail Damage Repair Wind Damage Repair Commercial Roofing Residential Roofing Water Damage Removal Fire Damage Restoration Mold Remediation
Restoration Construction Windows & Doors Siding Repair Flood Damage Repair Interior Construction Commercial Exterior Insurance Claims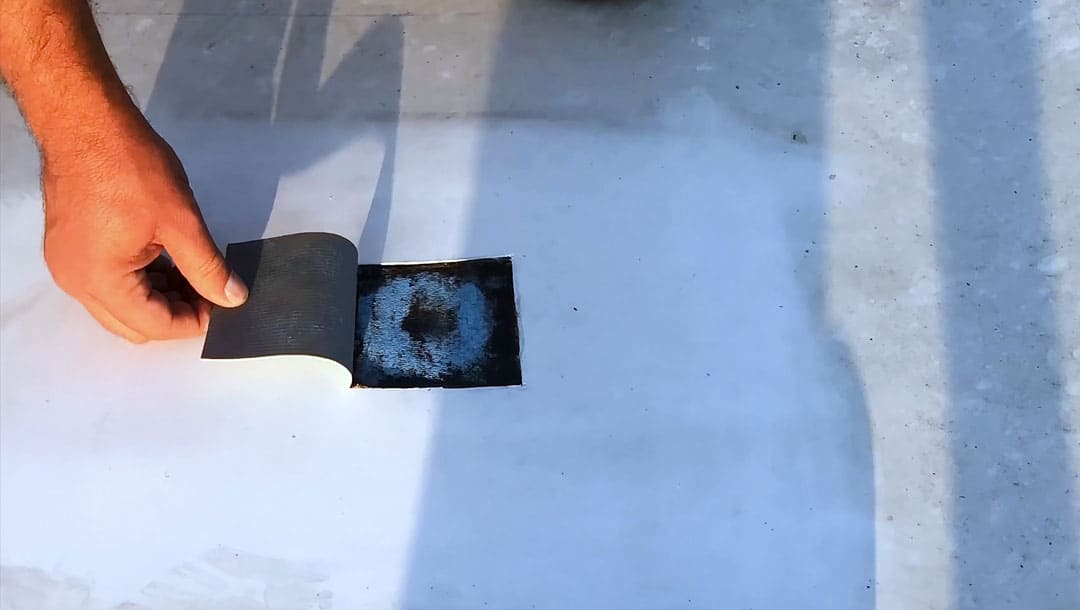 We provide turnkey solutions for complex restoration projects.
Learn More About RestoreMasters
Certified & Accredited Restoration Specialists
RestoreMasters is licensed, bonded and insured for your protection. We also maintain industry leading certifications and memberships to offer our clients superior services.
$10 Million General Liability Insurance
Bonding Capacity up to $50 Million
OSHA Safety Trained
Top 100 Roofing Contractor
Inc 5000 Company
Certified General Contractor
Better Business Bureau A+ Rating
Compliance Depot Certified Vendor

EPA Lead Safe Certified Contractor
Owens Corning Preferred Contractor
GAF Certified Weather Stopper Roofing Contractor
CertainTeed Master Shingle Applicator
Union Corrugating Commercial Contractor of the Year
Berridge Certified Installer
Verisco Authorized Flat Roof Installer
Verea Preferred Platinum Elite Installer
Ironstone Master Artisan
Conklin Preferred Contractor