Texas Water Damage Restoration & Removal Contractor
Emergency Services for 2021 Winter Storms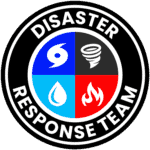 DALLAS, TEXAS - RestoreMasters is on the ground in Texas, working around-the-clock to help property owners with emergency water removal needs due to frozen pipes that burst and caused severe interior flooding and water damage during recent winter storms.
Serving primarily commercial property owners, we work with apartment buildings, schools, hospitals, hotels, churches, resorts, retail and other commercial properties with emergency crews and equipment mobilized to help those in need.
If you need help with water removal & damage restoration, contact RestoreMasters.
Team RestoreMasters mobilized its disaster response team quickly - assembling dozens of crews from is vast network of nationwide restoration resources to serve property owners water extraction equipment, air movers, industrial air dryers, dehumidification equipment, demolition professionals and cleanup professionals with water damage restoration expertise.
As large loss claims experts, our team works directly with your insurance company to get your facility back on its feet in no time. A turnkey restoration contractor, we can help with all phases of water damage restoration from water removal to mold remediation to total dry out to build back.
In addition to that, as one of the nation's Top 100 Roofing Contractors, RestoreMasters also helps correct roof storm damage caused by ice and snow.
RestoreMasters specializes in storm damage restoration services including: water removal, water damage restoration, debris cleanup, disaster response, commercial and industrial roofing, fire damage restoration, interior restoration and construction services to rebuild your property.
Our team of professionals includes: emergency water damage removal experts, public adjusters, building engineers, roofing engineers, interior construction experts, large loss attorneys, general contracting project managers and other professionals specialized in storm damage insurance restoration projects.
Texas Disaster Response Services
Disaster Cleanup Roof Emergency Sealing Shrink Wrap Roofing Roof Tarp Solutions Site Containment Emergency Board-up Debris Removal
Hail Damage Repair Wind Damage Repair Commercial Roofing Residential Roofing Water Damage Removal Fire Damage Restoration Mold Remediation
Restoration Construction Windows & Doors Siding Repair Flood Damage Repair Interior Construction Commercial Exterior Insurance Claims
Texas Metros Affected by Winter Storms
Winter storm damage from the February 2021 storms caused record lows across the state and disrupted power supplies in multiple locations. Without power and combined with icy temperatures, building owners experienced multiple frozen pipes with burst pipes. Major metros affected by the storm include: Dallas-Fort Worth, Houston, San Antonio, Austin, McAllen, El Paso, Corpus Christi, Brownsville-Harlingen, Killeen-Temple, Beaumont-Port Arthur, Lubbock, Laredo, Amarillo, Waco, College Station-Bryan, Tyler, Longview, Abilene, Wichita Falls, Texarkana, Odessa, Midland, Sherman-Denison, Victoria, San Angelo. Multiple other areas were also affected.
If you need help with property damage restoration in any city in Texas, contact us. We will be glad to help!
We provide turnkey solutions for complex restoration projects.
Learn More About RestoreMasters
Certified & Accredited Restoration Specialists
RestoreMasters is licensed, bonded and insured for your protection. We also maintain industry leading certifications and memberships to offer our clients superior service for water damage cleanup, water damage restoration and related services.
$10 Million General Liability Insurance
Bonding Capacity up to $50 Million
OSHA Safety Trained
Top 100 Roofing Contractor
Inc 5000 Company
Certified General Contractor
Better Business Bureau A+ Rating
Compliance Depot Certified Vendor

EPA Lead Safe Certified Contractor
Owens Corning Preferred Contractor

GAF Certified Weather Stopper Roofing Contractor
CertainTeed Master Shingle Applicator
Union Corrugating Commercial Contractor of the Year
Berridge Certified Installer
Verisco Authorized Flat Roof Installer
Verea Preferred Platinum Elite Installer
Ironstone Master Artisan
Conklin Preferred Contractor
Water Removal & Restoration Equipment