Tornadoes Rip Through Madison To Crockett, Texas, March 21, 2022 – Emergency Roof Repairs Have Begun
Commercial Roofing & Restoration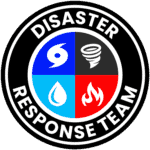 Much of central Texas incurred damage from the virulent storm system that spawned a Grayson County tornado that killed one individual. That same storm system wreaked damage in Madison and Houston counties, injuring three and destroying multiple homes in its far-reaching swath that began in Austin, TX, and crossed the border into Oklahoma.
Tornadoes severely injured three individuals in Houston County's county seat, Crockett, on Monday, March 21st. Midway, Austin, Antioch lay in the path of the same tornado, which destroyed two mobile homes and damaged other structures.
A second tornado destroyed the gas station at Norman Lane and Highway 287, as well as damaging other business and residential structures in the area. This tornado also destroyed trees in the area. A mid-afternoon tornado hit Madisonville, TX, substantially damaging structures on Collar Street. RestoreMasters immediately traveled to the area just as we headed to north Texas in 2021 when a major hail storm damaged multiple areas of north Texas.
The three towns worst affected by the tornadoes avoided hail damage. Other areas of Texas, including a significant portion of central Texas, sustained hail damage though. These communities include Groesbeck and Prairie Grove in Limestone County and Teague in Freestone County.
The weather map shows the path of the tornado as a black line stretching from Madisonville to Crockett. RestoreMasters moved quickly to assist Madisonville, Crockett, Austin, Antioch, and Cooper property owners with property damage assessments, emergency roof repairs, and tornado damage restoration.
Roofs using asphalt shingles can sustain hail damage when struck by just 1" hailstones. This means roofs in Groesbeck, Prairie Grove, and Teague likely sustained significant damage. Property owners can conduct a perimeter check of their structure's roof for damage. From the ground, you can easily miss damage on a roof of EPDM, TPO, or metal.
Many locations in Montague and Jack counties incurred damage from high winds. Your business doesn't have to get struck by a tornado to incur serious damage because straight-line high winds can do just as much damage. Sustained straight-line high winds, called a derecho, can wreak the same havoc, ripping off roofs and damaging or caving in walls.
The National Weather Service reported that tornadoes and hail from this round of storms also affected several other nearby Texas counties, including:
Marshall - Extensive damage to structures and trees in Buncombe Creek area. Damage from 2 E Kingston to Dollar General and other structures along Hwy 70 east of Kingston.
Limestone - EF-0 tornado began on the southwest side of Groesbeck along the west side of S State Hwy 114, where a small barn was damaged and the roof removed, ping-pong-ball-size hail was reported in Groesbeck, 61 mph wind gusts west of Groesbeck.
Brazos - Damage to a home on Saxon Road south of Kurten, a large tree snapped, high winds causing 1-inch tree limbs to be broken and shingles to be blown off buildings.
Grimes - Tornado spotted near Iola
Cherokee - Tornado damage near Alto.
Freestone - Golf-ball-size hail was reported in Teague.
People trained in storm damage repair and recovery can assess and identify damage an untrained eye cannot. They know best how to mitigate roof and siding damage. Strong winds can rip open some roofing systems and cause severe roof wind damage. Some older roofs can be damaged by winds as low as 50 miles per hour. The severity of roof damage depends on several factors including: type and age of roofing materials, presence of flying debris, roof shape and angle, building height and proximity to adjacent structures and the quality of original roof installation.
Following severe weather like this, it's important to get a thorough roof inspection & property damage assessment to determine whether or not you have roof damage from hail or wind. If roof leaks do occur, an experienced disaster roofing contractor can stop leaks with tarping or shrink wrapping, where affected areas (or the entire roof) is covered with a durable shrink wrapped plastic membrane till permanent repairs can take place.
Even if you don't think your roof was damaged, you will want to get your roof inspected if your property falls anywhere within the hail damage map. Some storm damage problems do not produce symptoms right away. And insurance company deadlines could hinder your ability to file a claim later.
Emergency response crews are available to assist commercial property owners with roof damage, siding and window damage and turnkey restoration services.
Our clients include: schools, hospitals, hotels, churches, resorts, retail, warehouse, industrial and other commercial properties as well as residential properties with hail or wind damage to tile roofing systems.
If your building recently sustained damage due to wind, hail, falling trees, collapsed roof or other storm-related issues, give us a call today.
RestoreMasters is a hail damage roofing and restoration contractor and provides storm damage restoration services including: commercial and industrial roofing, emergency roof repair, tarping & shrink wrap roofing, water damage restoration, debris cleanup, disaster response, interior restoration and construction services to rebuild your property.
If you need help, contact RestoreMasters.
As large loss claims experts, our team works directly with your insurance company to get your facility back on its feet. A turnkey restoration contractor, we can help you with all phases of restoration from emergency response services to total build back.
Our team of professionals includes: insurance claims experts, public adjusters, building engineers, roofing engineers, interior construction experts, large loss attorneys and other professionals specialized in storm damage insurance restoration projects.
Disaster Response Services
Disaster Cleanup Roof Emergency Sealing Shrink Wrap Roofing Roof Tarp Solutions Site Containment Emergency Board-up Debris Removal
Hail Damage Repair Wind Damage Repair Commercial Roofing Residential Roofing Water Damage Removal Fire Damage Restoration Mold Remediation
Restoration Construction Windows & Doors Siding Repair Flood Damage Repair Interior Construction Commercial Exterior Insurance Claims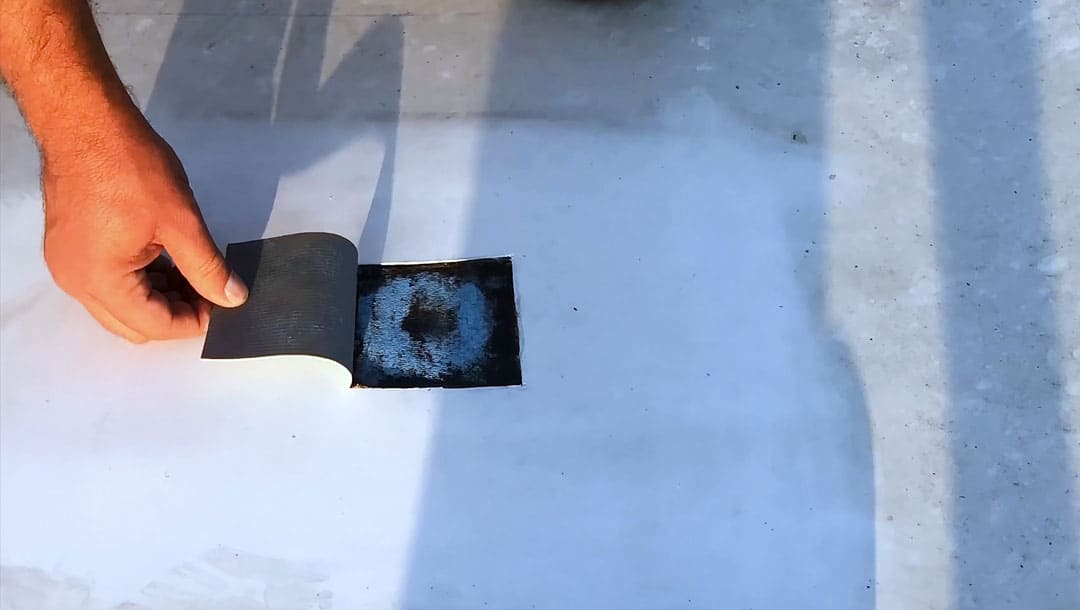 We provide turnkey solutions for complex restoration projects.
Learn More About RestoreMasters
Certified & Accredited Restoration Specialists
RestoreMasters is licensed, bonded and insured for your protection. We also maintain industry leading certifications and memberships to offer our clients superior services.
$10 Million General Liability Insurance
Bonding Capacity up to $50 Million
OSHA Safety Trained
Top 100 Roofing Contractor
Inc 5000 Company
Certified General Contractor
Better Business Bureau A+ Rating
Compliance Depot Certified Vendor

EPA Lead Safe Certified Contractor
Owens Corning Preferred Contractor

GAF Certified Weather Stopper Roofing Contractor
CertainTeed Master Shingle Applicator
Union Corrugating Commercial Contractor of the Year
Berridge Certified Installer
Verisco Authorized Flat Roof Installer
Verea Preferred Platinum Elite Installer
Ironstone Master Artisan
Conklin Preferred Contractor