Windows & Doors
The Complete Guide
Restoremasters offers repair or replacement for all major brands of windows and doors. Excellent vendor relationships combined with in-depth warranty knowledge helps us save you money and time for quality windows and doors.
Aluminum Clad Wood Windows
Aluminum clad wood windows have a low-maintenance exterior while maintaining an beautiful wooden interior. Cladding is simply the protective exterior for a wood window, offering the durability and longevity of aluminum while allowing the window interior to offer the attractive look of real wood.
---
WEATHER SHIELD PREMIUM SERIES™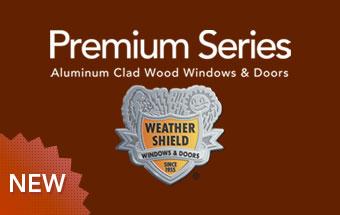 Designed to meet the needs of the most discriminating architects and homeowners.
Innovative designs match with old world craftsmanship. The Premium Series is our most comprehensive collection of wood windows and patio doors.
With a vast array of options, accessories and upgrades, you can explore the limits of your creativity.
---
PELLA® LIFESTYLE SERIES
Pella Lifestyle Series offers the beauty and durability of wood combined with style flexibility, exceptional performance options and purposeful innovations.
Pella's most popular styles, sizes, features, and options
Peila wood craftsmanship
Exceptional energy efficiency
Better noise reduction
---
PELLA® ARCHITECT SERIES® 850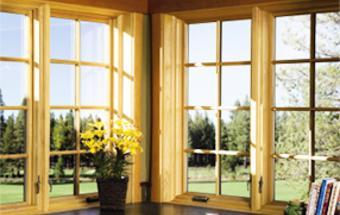 Exquisitely detailed wood windows built like fine furniture.
Custom shapes, sizes, grille patterns, exterior colors, and more
Eight naturally beautiful wood types with fine-furniture detailing
Exceptional energy efficiency
Better noise reduction
---
PELLA® DESIGNER SERIES® 750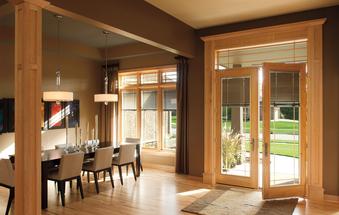 Exclusive snap-in window fashion technology
Between the-glass blinds, shades and grilles
Window Fashions protected from dust and damage
Pella's best energy efficiency
Better noise reduction​
---
WINDSOR PINNACLE
Clad and wood windows and doors offer a large selection of styles and shapes. The exterior comes in a low maintenance extruded aluminum cladding.
22 Standard Exterior Colors
366 Low E Glass Standard.
---
MARVIN SIGNATURE ULTIMATE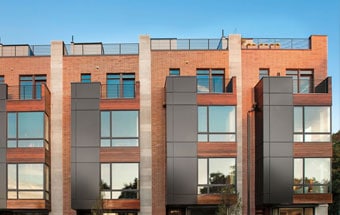 The Marvin Ultimate Double Hung Window combines state-of-the-art window design with classic style. Advanced engineering and the high quality construction make our Ultimate Double Hung Windows incredibly durable, versatile and easy to use.
Fiberglass Windows
Our wide range of wood windows and doors offers long lasting maintenance free exteriors that provide quality, value and energy efficiency combined with the long lasting beauty of real wood interiors.Maintenance free durable fiberglass exteriors are available in a variety of color and style. We are brand certified!
---
PELLA® IMPERVIA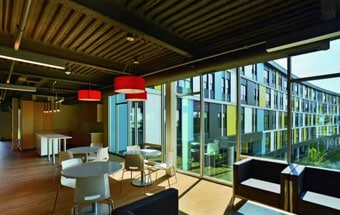 Offers high performing, low-maintenance fiberglass windows that have the quality look of painted wood. Our durable, patented fiberglass composite can withstand extreme heat and subzero cold. And, they are highly energy efficient. Explore each of our fiberglass window styles below.
---
MARVIN ESSENTIAL
The Essential Collection brings together design, quality, and performance in one streamlined offering. Strong, durable fiberglass exteriors and interiors are both striking and virtually maintenance-free. Simplified options make the order process straightforward, while clean lines and versatile styles make it easy to meet project demands.
---
ANDERSON® 100 SERIES
Whether you're replacing, remodeling or building, Andersen® 100 Series windows and patio doors are a smart step up from vinyl. They provide uncommon value, combining time-tested performance with long-lasting beauty.
Made with our revolutionary, low-maintenance Fibrex® composite material
Available in deep, rich colors that can dramatically enhance any project
Environmentally responsible and energy efficient
Vinyl Windows
​We offer high-quality energy star approved premium vinyl replacement windows and doors.​
---
HAYFIELD VINYL
Superior quality vinyl products at an affordable price, that's been the goal of Hayfield Window and Door Company since 1951. Multiple styles, shapes, sizes and options. Hayfield offers quality windows back by a solid warranty.
Vinyl Classics - all vinyl
Heritage Series - innovative sustainable vinyl
Northern Classics -  vinyl outside wood
---
WEATHERSHIELD ASPIRE
Aspire Series vinyl clad wood windows and patio doors provide the benefit of a low maintenance exterior with a rich, warm wood interior. Vinyl extrusions on the exterior sash and frame make these windows and patio doors exceptionally durable, as well as improve resistance to water and air infiltration. Aspire Series products are suitable for residential or light commercial new construction or remodeling projects.
---
VISIONS VINYL
Located in Medford, Wisconsin, Visions® has been dedicated to crafting quality vinyl windows and patio doors for over 30 years. As a pioneer in the vinyl window and door industry, Visions is dedicated to innovating high-performance products that offer superior energy efficiency and performance.
A wide selection of vinyl windows and patio doors
Industry leader in energy efficiency and ENERGY STAR® partner
Zo-e-shield glazing solutions - the world's best energy glass
---
PELLA® ENCOMPASS SERIES
Low-maintenance vinyl frames. No more painting! The solid color throughout the vinyl keeps minor dings and scratches virtually invisible. Convenient blinds – or grilles-between-the-glass are protected from dust and damage, so they'll never need cleaning. They are permanently sealed between insulating glass to create a smooth surface that is easy to clean.
---
PELLA® 250 SERIES
Full frame profile with edge detailing. A more stylish design than ordinary vinyl windows. Attention to detail. The interior sash corner welds on Pella 250 Series products are less visible than on typical vinyl, for a more attractive look. Wide selection of frame colors. Dual-color frame option offers White interiors with a choice of nine DuraColor™ exterior finishes. Solid-color White, Almond or Fossil frames also available. Beautiful grille styles. Select from Simulated-Divided-Light grilles for the authentic look of individual windowpanes or grilles-between-the-glass to create a smooth glass surface that's easy to clean.
Patio Doors & Sliders
We offer patio doors in hundreds of style and color combinations to perfectly fit your property.
---
PELLA® PATIO DOORS
French - French and hinged wood patio doors offer stunning design. Choose two movable doors that swing open from the sides, one movable with one fixed door, or a single door for simple elegance.
Learn More
Sliding - Sliding glass patio doors from Pella don't swing – so they require less floor space – allowing you to place furniture nearby. They are a great source of natural light and are available in both traditional and contemporary styles.
Learn More
Bi-fold - Blur the lines between indoor and outdoor living with our beautifully crafted Pella® Scenescape™ bifold doors. These multi-panel doors stack neatly to the side to give your home the space you need with the architectural look you love.
Learn More
Multi-slide - Pella® Scenescape™ multi-slide patio doors invite the outdoors in – and the indoors out. Expansive panels slide open easily and intuitively, stacking against each other or tucking away out of sight into a wall pocket to expand your living space.
Learn More
---
WEATHERSHIELD PATIO DOORS
Premium Series Slider - These architectural-grade panels give you a myriad of choices for exterior and interior finishes to achieve the perfect look for your home and bring the outdoors in.
Learn More
Aspire Series Slider - Aspire Series sliding patio doors provide expansive views and wide open space. The sliding operation offers high performance and space-saving functionality, while the extruded vinyl exteriors are virtually maintenance free
Learn More
Signature Series Slider - The streamlined design saves space and creates a graceful transition between your home and outdoor living areas. With an abundance of natural light and fresh air, it's the perfect way to embrace the outdoors.
Learn More
---
WINDSOR PATIO DOORS
Next Dimension - Next Dimension patio doors hold to the same standard of quality as our windows. Employing heavy-duty screens, fusion welded corners, multi-chamber reinforced extrusions and a positive pressure draining system, our sliding patio doors offer smooth operation, durability and weatherproofing.
Learn More
Pinnacle Clad Wood - Door sytles include sliding, swinging, bi-fold, multi-slider styles. Exteriors come in a low maintenance extruded aluminum cladding. 23 standard colors - 20 feature colors - 8 anodized finishes. The interiors are made from the finest woods available, including Clear Select Pine, Natural Alder or Douglas Fir.
Learn More
Pinnacle Primed - Door styles include sliding or swinging. The exterior can be painted to the color of your choice. The wood interior of the Pinnacle product line is made from the finest select pine, specially treated for long life. It can be stained or primed and painted to match any décor.
Learn More
Repair & Glass Services
If you have broken or damaged doors and windows, give us a call. We will provide a professional estimate and first-class repair for worn out or rotted hardware and will fix or replace any glass problems you may have.
---
WINDOW & DOOR REPAIR
Rotted Window Sills
Rotted Window Sashes
Air Infiltration Water Infiltration
Cranks / Operators
Tilt Pack Replacement Kits
Hinges
Locks
Balancers
Sash Cords
---
GLASS REPAIR
Seal Failures
Fogged Glass
Broken Glass
Cracked Glass / Stress Cracks
Insulated Glass
Window Glass
Door Glass
Store Front Glass
Laminated Glass
Safety Glass
Tempered Glass
One Way Glass
Obscured Glass
Frosted Glass
Tinted Glass
Call Now For Emergency Services
Window Restoration Videos
Roof • Gutters • Windows • Stucco 
Window Inspection for Insurance Claim
Roof • Windows • Restoration
Roof • Windows • Doors • Interior